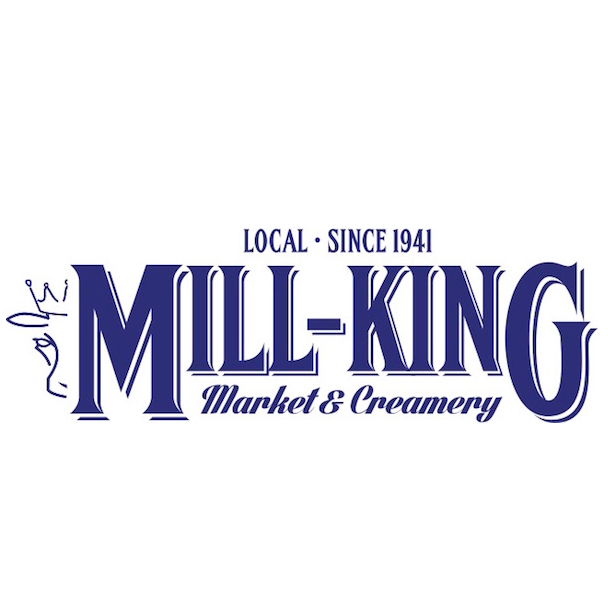 Mill-King Market & Creamery
Contact: Craig Miller
Address: 1410 Coyote Ln McGregor, TX, 76657
Phone: 254-400-0033
About Us
Since 1941 our family, the Millers, have been dairy farming in the Crawford & McGregor of Texas outside of Waco. In 2011 our family began a transformation to sell our milk through a milk and cheese processing plant on our own farm. Craig and Rhianna Miller along with Craig's parents, Billy & Charlotte Miller run the farm, milk processing facility, cheese plant and oversee the standards of the other farms that we purchase milk from. Today our products can be found across the state, and we now utilize the milk from several other Waco area multigenerational family owned farms. We process all of the milk on our dairy farm and have a small farm store that consumers can visit.
Practices
Our milk is low temperature pasteurized or batch pasteurized at 145 degrees for 30 minutes in order to preserve as many of the natural enzymes and nutrients as possible. Our milk is also NOT homogenized so the cream rises to the top. And we never add preservatives or additives to our milk, cream or cheese. It's all natural just like nature intended. Our cows are never given artificial hormones to increase production. Our cows are grass-fed and spend the majority of their day in the grazing fields.

We follow organic standards and practices; however, we do not pay the high fees to be certified. All our feed is GMO free. We take our feeding beyond organic, because we always make sure that we know the source and their practices. We only choose non-gmo forage (grasses). Additionally, we never seek exceptions to source a feed that is not within our standards like many organic dairy producers.