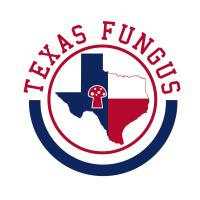 Texas Fungus
Contact: Jordan Jent
Address: 3201 E Pioneer Pkwy suite 9 ARLINGTON , TX, 76010
Email Address: jordan@texasfungus.com
Phone: 903-249-3224
About Us
Jordan Jent started Texas Fungus in the Fall of 2016 and now grows the freshest mushrooms in Dallas Fort Worth and all of North Texas. The original farm began in a one car garage and has since relocated to Arlington, TX in a 2,000 sq.ft. facility after Jordan partnered with Adam Cohen in January 2019 and the farm has been expanding ever since!

Texas Fungus grows multiple varieties of Oyster, Lions mane, and King trumpet. Occasionally, new strains and species are grown upon request.

Feel free to reach out to Texas Fungus directly for a farm tour any day of the week!
Practices
Throughout the entire process of mushroom growing, there is a constant fight against contamination. Because of this, Texas Fungus uses hardwood sawdust, soybean hulls, water, and organic grains such as rye, wheat bran, millet, and sorghum that is then sterilized to reduce the chance of contamination and to create a clean growing environment.

Texas Fungus buys mushroom growing materials from local producers, farmers and ranchers as much as possible and when available. Once the mushroom growing process is over and spent, the leftover substrate is then used for compost to other farmers, buried underground, or donated to a local community garden.