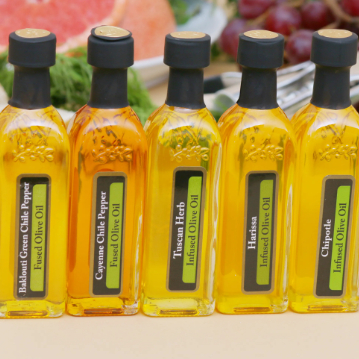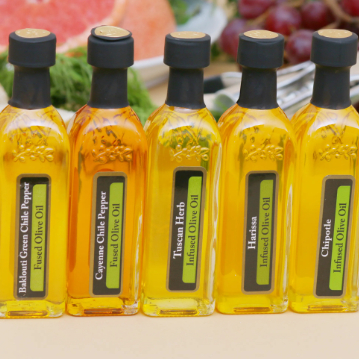 Infused Oils & Vinegars
Contact: Michelle Spangler
Address: 12835 Preston Road #302 Dallas, TX, 75230
Phone: 972-786-4015
About Us
At INFUSED Oils & Vinegars, we offer 50+ flavors of infused oils and vinegars using the finest imported Extra Virgin Olive Oils and Aged Balsamic Vinegars. Our Owner, Chef Michelle is originally from south Louisiana and comes from a legacy of great Cajun cooks. After a successful 20-year career at Texas Instruments and raising two active children, she attended The International Culinary Program at The Dallas Art Institute. After graduating with a Culinary Certification in 2012, she worked as the chef for Family Gateway in downtown Dallas, cooking daily meals for over 30 homeless families. She is the author of Cook til Done, Recipes from a Cajun Kitchen.
Our Store Manager, Kristi Doss. Kristi is the friendly face greeting our customers on a daily basis. Kristi is all about food - baking, grilling, trying new recipes, and feeding friends and family. She also loves to hang out and travel with her two daughters. Come visit Kristi and let her creativity and love of food guide your cooking from Ordinary to Extraordinary.
Practices
Our Olive Oils and Vinegars are exclusively supplied by Veronica Foods Company in Oakland, California. Our Olive Oils are all 100% Ultra-Premium Extra Virgin, unfiltered and settled. Our Balsamic Vinegars are produced in the traditional Modena style, and are aged in wooden barrels for up to 18 years, and in our store are maintained in stainless steel Fusti's from Italy, to preserve and protect their individual flavors, ensuring their freshness. These Oils and Vinegars do not contain any preservatives, chemicals, or additives.