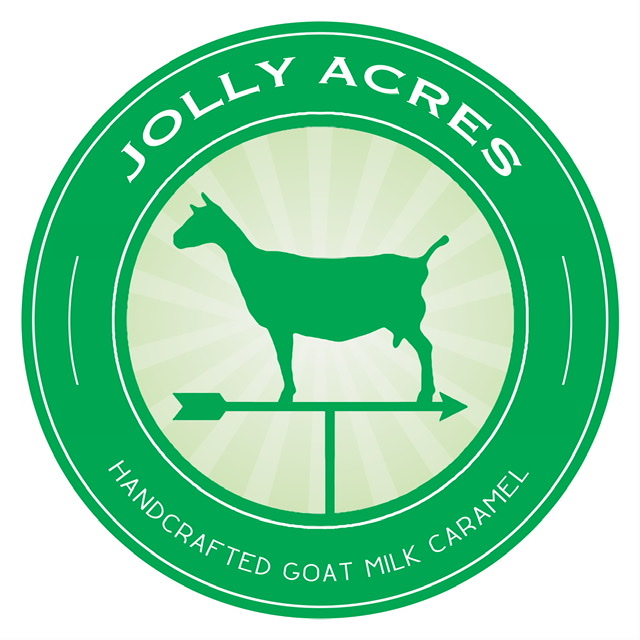 Jolly Acres Farms
Contact: Laurie Hudgins
Address: 10252 County Road 534 WHITEWRIGHT, TX, 75491
Email Address: lauriehudgins@gmail.com
Phone: 469-301-1995
About Us
You love food - REAL food!
You want to know how & where your foods are produced.
You want to be able to pronounce all the ingredients.
And, you have a sweet tooth. Who doesn't?
That's where Jolly Acres handcrafted goat milk caramel comes in! Using REAL FOOD ingredients, with creamy goat milk being the star, Jolly Acres handcrafts decadently delicious, small-batch caramels. Come taste the indulgent difference!
Practices
Jolly Acres is a micro-farm located in north Collin county that specializes in dairy goats. We practice natural, ethical farming practices with our small herd that includes dam raised kids. Our small herd of six does, two bucks, and each year's babies affords us the ability to know the nature of each goat. That allows us to nurture that nature in the way best suited for every goat on our farm. We know their voices. We know their personalities. They are more than just livestock. They are Sugar, Mavis, Lucille, Clementine, ChaCha, Muffin, Pancho, and Shadow. They are family.
In addition to our goat herd, we raise free-range heritage breed turkeys, barnyard chickens, and a no-till garden for our family's needs.