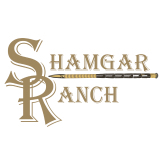 Shamgar Ranch
Contact: Karen Faircloth
Address: 2489 County Road 4901 Wolfe City, TX, 75496
Email Address: 1sent@att.net
Phone: 972-754-7374
About Us
We are located an hour outside of the DFW Metroplex in Wolfe City, TX. We have Dorper and Barbados lambs. The rams are on the ewes year round so we will have availability of product year round. NO chemicals on our land, NO additives to our animals. All are hormone and antibiotics FREE.

Practices
Our lambs are on 16 acres of pasture. We supplement feed with hay and a sweet feed mix. The mix does contain corn and soy. We buy the feed directly from the manufacturer located in Muenster, TX.

Our pastures are natural, with no chemicals added. We hand pull weeds and have free range chickens to help the soil composition. We drag our fields to also help with the soil composition.

We do not cut our Rams (or our Bulls) as we believe the testes provide nutrition and chemical composition to the meat. Our lambs are processed between 9-12 months of age to provide the best tasting meat.