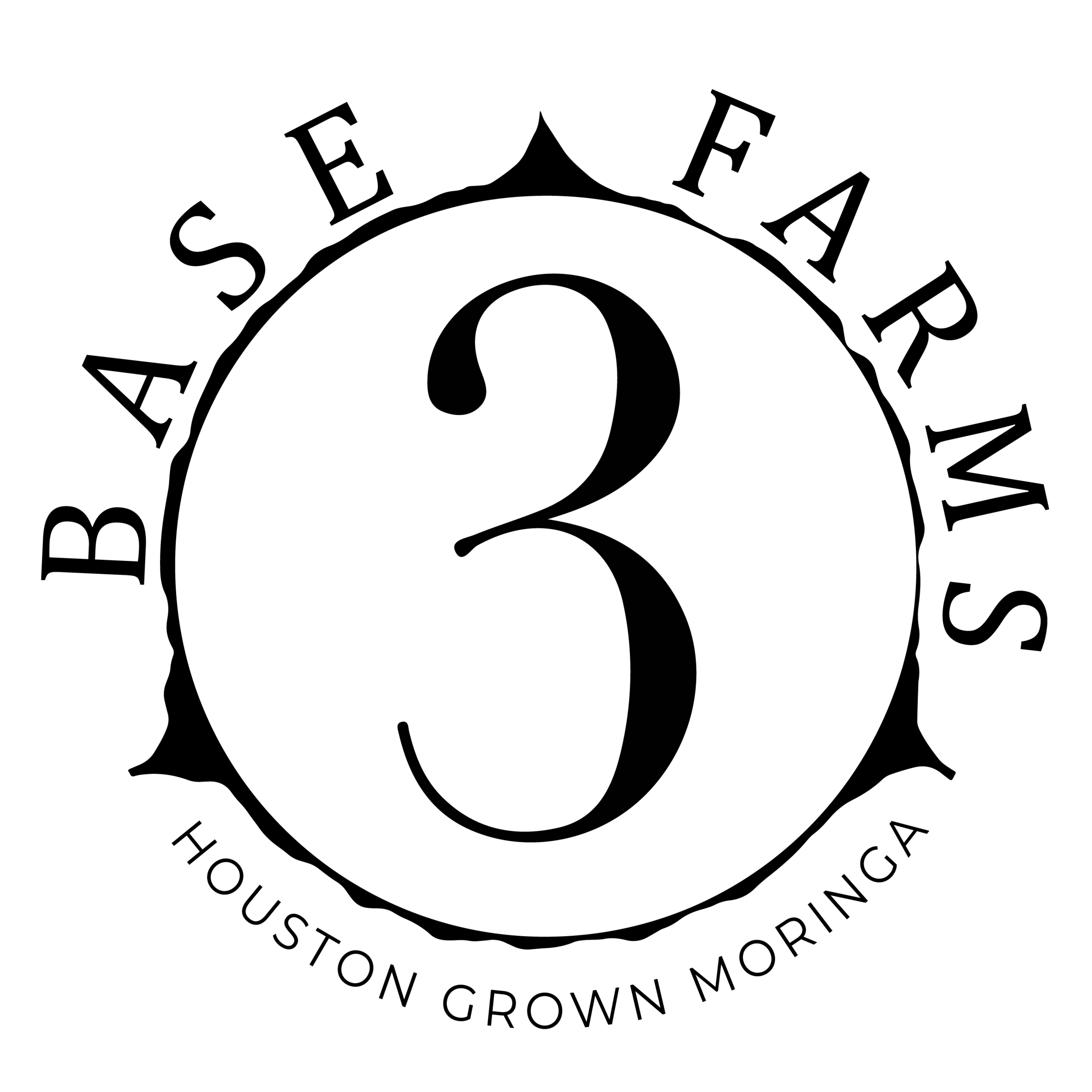 Base 3 Farms
Contact: Tommy, Daniel & Mark Garcia-Prats, and Connor Davis
Address: 3042 antoine dr Houston, TX, 77092
Phone: 630-485-9753
About Us
Beginning in 2013, brothers Tommy, Dan, and Mark Garcia-Prats decided to use their talents to bring agriculture to our communities via various social impact ventures. We are dedicated to utilizing farming as a tool to improve community health and empower neighborhoods to establish the resources it needs to create a happy, healthy, and resilient place to live.

We transformed a 1.5-acre vacant lot into our first community farm, Finca Tres Robles, dedicated to serving the Second Ward and East End neighborhoods where it was located to bring high quality, fresh produce to this amazing community through a bi-weekly onsite Farm Stand.




Practices
We began growing a few moringa trees, which Tommy had encountered while farming in Nicaragua, for the fresh leaves, the benefits it brings to the soil, and to utilize these tall trees as shade for our crops during the summer. Not long after, members in our community began coming by the farm specifically for our moringa. As we grew more moringa trees and began processing our leaves into powder, the interest from our customers expanded significantly, corresponding with awareness of moringa nationally. We saw this as an opportunity to bring our high quality, locally grown moringa to more people across the Houston area and beyond and further our mission to impact health through agriculture.