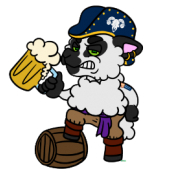 Baad Brew
Contact: Corey Lyon
City: Denton, TX, 76209
Email Address: coreydlyon@gmail.com
Phone: 940-391-3981
About Us
In 2012 Chef Corey Lyon started his foray into growing peppers and other small-batch specialties for his kitchens and others around the Denton area by taking over his parents' backyard.

Now he specializes in growing baccatum varieties of peppers as well as Thai chilis. He is expanding his selection constantly as his decentralized farm acquires more growing room. Baad Brew Farms also produces a special line of probiotic hot sauces derived from kombucha mothers as well as producing small-batch kombucha, vinegars, and other fermented items.
Practices
Baad Brew Farms prides itself on sustainable practices and principles. We work with both hydroponics and soil farming systems to create a unique environment for all of our produce. Our mission is mainly to educate the community about better growing practices and promoting wildscaping and native plant production.