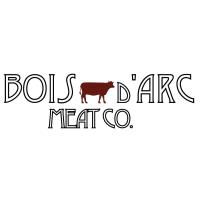 Bois d'Arc Meat Company
Contact: Thomas Locke
Address: 435 CR 2746 Honey Grove, TX, 75446
Email Address: tlocke1982@gmail.com
Phone: 617-314-1349
About Us
We raise 100 percent grass-fed Red Devon / Hereford cattle on 1,500 acres of native grassland in Northeast Texas. We raise the mama cows and calves on the family home place - 300 acres in Allens Chapel, TX, and finish the beef on 1,200 certified organic acres that we lease 15 minutes away in Ladonia, TX. In addition to beef, we raise pasture-raised chicken, pork, eggs, and turkeys.
Practices
Our cattle receive no antibiotics, hormones, or chemicals of any kind throughout the duration of their lives. We do not spray our pastures with any chemicals, and believe the best way to grow good grass, and fewer weeds is by providing the soil with what it needs in the form of organic matter. We rotate our mama cows around the farm using high density grazing practices, and finish our beef by allowing them to eat as much grass as they want in large paddocks.

We finish our beef at 24 - 30 months, with an average hanging weight of 800 lbs and dry age for two weeks. Our cattle are all processed in Trenton, TX at Bluebonnet Meat Company.